Nigerian male barbie Bobrisky has been dragged for wearing torn inner bra while giving women advice on how to secure rich men.
The crossdresser has been giving young girls lecture on how to secure rich boyfriends for themselves, as she always shares new video of himself advising out his usual advise on his official Instagram page.
In the video posted by Bobrisky yesterday, he slammed and condemned girls who always form the habit of doing domestic chores in a man's house just because she wants him to propose.However, social media users were quick to notice the worn out black inner wear worn by Bobrisky, as they mock him for wearing it.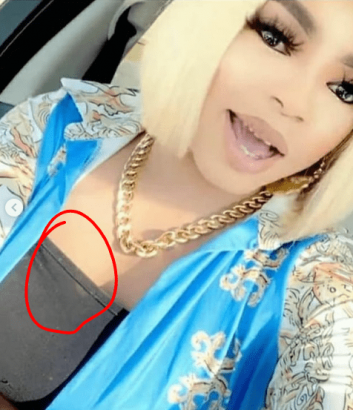 According to some his critics online, Bobrisky has to be dressing like the rich lifestyle he's always lecturing about, while others claim his living a fake life.