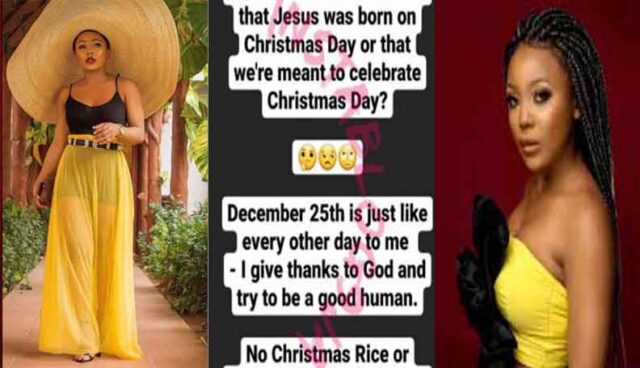 Reality Tv star, Ifu Ennada has taken to social media and revealed her plans of hiring someone's son to become her Val if she fails to get a boyfriend before valentine's day.
The Nigerian film actor and fashion designer and a former Big Brother Naija reality show housemate took to her Instagram stories and revealed that she has been burying herself in work on valentine's day, but wants to make this year's own different hence will do anything possible to have one this year.
According to Ifu Ennada, who recently revealed that she doesn't celebrate Christmas because December 25 was not mentioned anywhere as Jesus' birthday in the Holy Bible for Christians to celebrate, she will hire someone's son if she has to, send him gifts to present to her and act like a secret admirer bought her expensive thing. Adding that if you don't have it, create it yourself.