Popular Beninese singer Oluwa Kemy launched  a hit song titled "Gandélè" on  November 20, 2022. In this song, the singer made poignant testimonies about her career as a singing artist.
As announced a few days ago, Oluwa Kemy is back on the music scene with a new title that is out of the ordinary.After singing, the human condition, the Lie and especially love, the artist has made revelations about his musical career from 2008 to date.
According to her title "Gandélè" already available on all her platforms, she has experienced dark moments that have been inflicted on her by Beninese showbiz. For her, pain is the price of a breath
According to the confidences of the singer Oluwa Kemy, beyond the will, the ability and the talent, there is the production that blocks several artists like her, who have been confronted with difficulties
Despite her many requests, she often did not have support in the face of her inability to produce audiovisual and promote her works.
At times, I got lost, when I ask someone for help, he tells me lie down, I'm going to fuck you," she sang in the fungb language.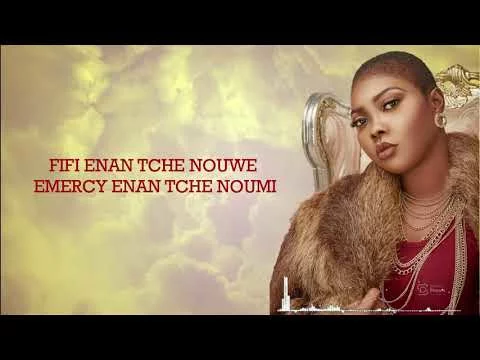 According to Oluwa Kemy, it was while she was suffering and looking for food that she was criticized.This is why she publicly recognizes the greatness of Richard Flash who supported her without expecting anything in return.
Even if she could not find a producer, the singer admits to having received the support of the promoter of the "Centrale company"."Richard Flash, you helped me and I cried," she revealed.
The only Beninese woman artist to fill the General Mathieu Kérékou Friendship Stadium in Cotonou with more than 5000 spectators in 2008, Oluwa kêmy, whose real name is Noëllie Adotin was born on December 25, 1986 in Bohicon, Benin.
She started singing very early as a chorister in a church in Bohicon.Later, Oluwa Kemy joined the group Blacks Santiago from Benin before starting his solo career in 2006.